Cleaning Services Checklist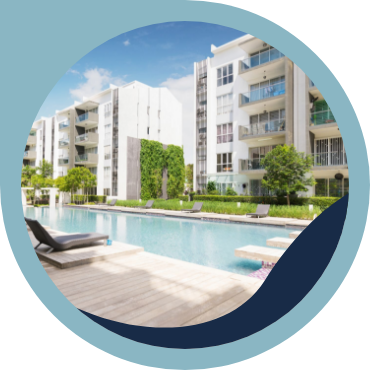 Just because you have a smaller space, does not make it easier to clean. It can mean a lower cleaning price when you hire Eloise's Cleaning Services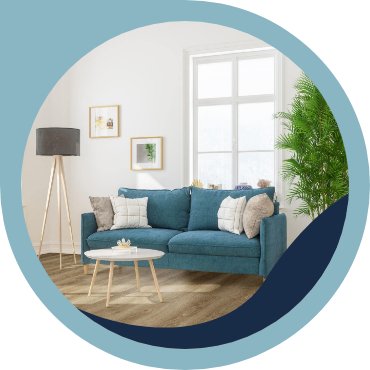 Keeping up with house cleaning is time-consuming and takes elbow grease that you would rather apply to improve your golf swing or keeping up with your kids..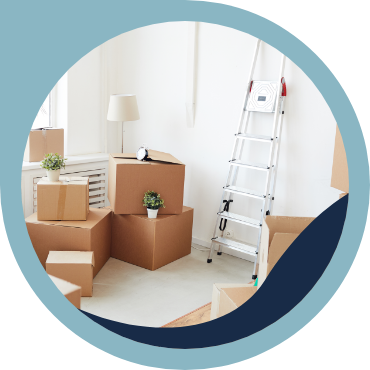 Packing, wrapping, lifting, bending, driving, towing, coordinating. Even if you are just moving down the street, so much energy goes into the moving process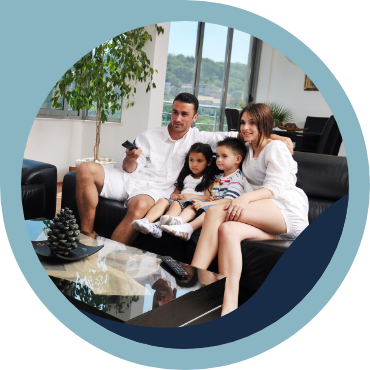 Recurring Standard Cleaning
Isn't it the best feeling to come home to a clean space? Why not treat yourself to this feeling on a weekly, every other week or monthly basis?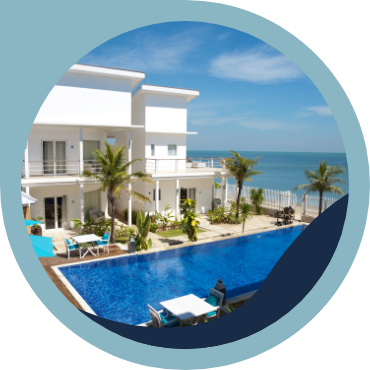 Do you host an Airbnb or VRBO? Having an experienced Cleaning Service on your team is vital to your success. Cleaning Vacation Rental Properties is our specialty.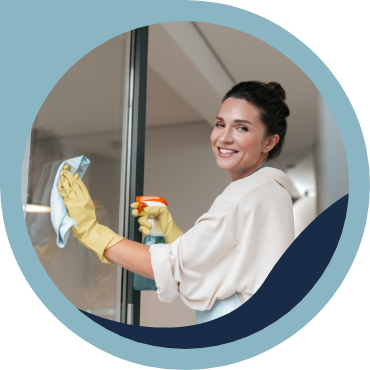 Our Extra services are a great way to supplement our checklists. Whenever you do not see an item on the checklist that you want to be cleaned,
Complete Apartment Cleaning Checklist
Our Checklists are a general guideline and can be customized to fit your home's needs. If variations are needed, or if you have any questions, please call us at (910) 726-3000 or email us [email protected]
Cobweb Removal

Detail Ceiling Fans

Dry Dust Baseboards

Dust All Surfaces & Furniture

Empty Trash & Replace Bag

Scrub & Clean Sinks

Clean Exterior Cabinets

Clean Countertops

Clean Backsplash

Clean Exterior of Large Electronic Appliance

Clean Inside & Outside of Microwave

Clean Stove Top

Polish Stainless Steel Appliances

Vacuum Floors & Rugs

Mop Floors

Clean Air Vents

Dust/Clean Blinds

Detail Baseboards

Clean Doors, Frames, Outlets & Light Switches

Clean Inside Oven

Clean Inside Refrigerator

Vacuum & Clean Inside Kitchen Cabinets

Wash Dishes
Cobweb Removal

Detail Ceiling Fans

Dry Dust Baseboards

Dust All Surfaces & Furniture

Empty Trash & Replace Bag

Scrub & Clean Showers

Polish Fixtures

Clean Vanities

Vacuum Floors and Rugs

Mop Floors

Shine Mirrors & Glass Doors

Scrub & Clean Sinks

Clean Exterior Cabinets

Scrub & Clean Toilets

Scrub & Clean Bathtubs

Clean Air Vents

Dust/Clean Blinds

Detail Baseboards

Clean Doors, Frames, Outlets & Light Switches
All Living Spaces & Bedrooms
Cobweb Removal

Detail Ceiling Fans

Dry Dust Baseboards

Dust All Surfaces & Furniture

Empty Trash & Replace Bag

Scrub & Clean Showers

Polish Fixtures

Clean Vanities

Vacuum Floors and Rugs

Mop Floors

Shine Mirrors & Glass Doors

Scrub & Clean Sinks

Clean Exterior Cabinets

Scrub & Clean Toilets

Scrub & Clean Bathtubs

Clean Air Vents

Dust/Clean Blinds

Detail Baseboards

Clean Doors, Frames, Outlets & Light Switches
Clean Biohazard Substances (i.e. blood, feces, heavy mold, animal waste)

Clean at heights that are inaccessible with a 2-foot step ladder and extender pole

Clean and organize excessive clutter

Exterior Window Cleaning (but we are happy to send you a referral)

Clean walls, light bulbs, and fragile light fixtures

Lift items heavier than 40lbs
Cobweb Removal

Detail Ceiling Fans

Dry Dust Baseboards

Dust All Surfaces & Furniture

Empty Trash & Replace Bag

Scrub & Clean Sinks

Clean Exterior Cabinets

Clean Countertops

Clean Backsplash

Clean Exterior of Large Electronic Appliance

Clean Inside & Outside of Microwave

Clean Stove Top

Polish Stainless Steel Appliances

Vacuum Floors & Rugs

Mop Floors

Clean Air Vents

Dust/Clean Blinds

Detail Baseboards

Clean Doors, Frames, Outlets & Light Switches

Clean Inside Oven

Clean Inside Refrigerator

Vacuum & Clean Inside Kitchen Cabinets
Cobweb Removal

Detail Ceiling Fans

Dry Dust Baseboards

Dust All Surfaces & Furniture

Empty Trash & Replace Bag

Shine Mirrors & Glass Doors

Scrub & Clean Sinks

Mop Floors

Clean Air Vents

Dust/Clean Blinds

Clean Exterior Cabinets

Scrub & Clean Toilets

Scrub & Clean Bathtubs

Scrub & Clean Showers

Polish Fixtures

Clean Vanities

Vacuum Floors and Rugs

Detail Baseboards

Clean Doors, Frames, Outlets & Light Switches
All Living Spaces & Bedrooms
Cobweb Removal

Detail Ceiling Fans

Dry Dust Baseboards

Dust All Surfaces & Furniture

Empty Trash & Replace Bag

Scrub & Clean Showers

Polish Fixtures

Clean Vanities

Vacuum Floors and Rugs

Mop Floors

Shine Mirrors & Glass Doors

Scrub & Clean Sinks

Clean Exterior Cabinets

Scrub & Clean Toilets

Scrub & Clean Bathtubs

Clean Air Vents

Dust/Clean Blinds

Detail Baseboards

Clean Doors, Frames, Outlets & Light Switches
Clean Biohazard Substances (i.e. blood, feces, heavy mold, animal waste)

Clean at heights that are inaccessible with a 2-foot step ladder and extender pole

Clean and organize excessive clutter

Exterior Window Cleaning (but we are happy to send you a referral)

Clean walls, light bulbs, and fragile light fixtures

Lift items heavier than 40lbs
Move-In/Move-Out Cleaning
Cobweb Removal

Detail Ceiling Fans

Dry Dust Baseboards

Dust All Surfaces & Furniture

Empty Trash & Replace Bag

Scrub & Clean Sinks

Clean Exterior Cabinets

Clean Countertops

Clean Backsplash

Clean Exterior of Large Electronic Appliance

Clean Inside & Outside of Microwave

Clean Stove Top

Polish Stainless Steel Appliances

Vacuum Floors & Rugs

Mop Floors

Clean Air Vents

Dust/Clean Blinds

Detail Baseboards

Clean Doors, Frames, Outlets & Light Switches

Clean Inside Oven

Clean Inside Refrigerator

Vacuum & Clean Inside Kitchen Cabinets
Cobweb Removal

Detail Ceiling Fans

Dry Dust Baseboards

Dust All Surfaces & Furniture

Empty Trash & Replace Bag

Shine Mirrors & Glass Doors

Scrub & Clean Sinks

Mop Floors

Clean Air Vents

Dust/Clean Blinds

Clean Exterior Cabinets

Scrub & Clean Toilets

Scrub & Clean Bathtubs

Scrub & Clean Showers

Polish Fixtures

Clean Vanities

Vacuum Floors and Rugs

Detail Baseboards

Clean Doors, Frames, Outlets & Light Switches
All Living Spaces & Bedrooms
Cobweb Removal

Detail Ceiling Fans

Dry Dust Baseboards

Dust All Surfaces & Furniture

Empty Trash & Replace Bag

Scrub & Clean Showers

Polish Fixtures

Clean Vanities

Vacuum Floors and Rugs

Mop Floors

Shine Mirrors & Glass Doors

Scrub & Clean Sinks

Clean Exterior Cabinets

Scrub & Clean Toilets

Scrub & Clean Bathtubs

Clean Air Vents

Dust/Clean Blinds

Detail Baseboards

Clean Doors, Frames, Outlets & Light Switches
Clean Biohazard Substances (i.e. blood, feces, heavy mold, animal waste)

Clean at heights that are inaccessible with a 2-foot step ladder and extender pole

Clean and organize excessive clutter

Exterior Window Cleaning (but we are happy to send you a referral)

Clean walls, light bulbs, and fragile light fixtures

Lift items heavier than 40lbs
Cobweb Removal

Detail Ceiling Fans

Dry Dust Baseboards

Dust All Surfaces & Furniture

Empty Trash & Replace Bag

Scrub & Clean Sinks

Clean Exterior Cabinets

Clean Countertops

Clean Backsplash

Clean Exterior of Large Electronic Appliance

Clean Inside & Outside of Microwave

Clean Stove Top

Polish Stainless Steel Appliances

Vacuum Floors & Rugs

Mop Floors

Clean Air Vents

Dust/Clean Blinds

Detail Baseboards

Clean Doors, Frames, Outlets & Light Switches

Clean Inside Oven

Clean Inside Refrigerator

Vacuum & Clean Inside Kitchen Cabinets
Cobweb Removal

Detail Ceiling Fans

Dry Dust Baseboards

Dust All Surfaces & Furniture

Empty Trash & Replace Bag

Shine Mirrors & Glass Doors

Scrub & Clean Sinks

Mop Floors

Clean Air Vents

Dust/Clean Blinds

Clean Exterior Cabinets

Scrub & Clean Toilets

Scrub & Clean Bathtubs

Scrub & Clean Showers

Polish Fixtures

Clean Vanities

Vacuum Floors and Rugs

Detail Baseboards

Clean Doors, Frames, Outlets & Light Switches
All Living Spaces & Bedrooms
Cobweb Removal

Detail Ceiling Fans

Dry Dust Baseboards

Dust All Surfaces & Furniture

Empty Trash & Replace Bag

Scrub & Clean Showers

Polish Fixtures

Clean Vanities

Vacuum Floors and Rugs

Mop Floors

Shine Mirrors & Glass Doors

Scrub & Clean Sinks

Clean Exterior Cabinets

Scrub & Clean Toilets

Scrub & Clean Bathtubs

Clean Air Vents

Dust/Clean Blinds

Detail Baseboards

Clean Doors, Frames, Outlets & Light Switches
Clean Biohazard Substances (i.e. blood, feces, heavy mold, animal waste)

Clean at heights that are inaccessible with a 2-foot step ladder and extender pole

Clean and organize excessive clutter

Exterior Window Cleaning (but we are happy to send you a referral)

Clean walls, light bulbs, and fragile light fixtures

Lift items heavier than 40lbs
All Living Spaces & Bedrooms
Same Day Cleaning

Clean Interior Windows

Clean Inside Oven (Included with Move-in/out Cleanings)

Clean Inside Refrigerator (Included with Move-in/out Cleanings)

Vacuum & Clean Inside Kitchen Cabinets (Included with Move-in/out Cleanings)

Dust/Clean Blinds (Included with Deep & Move-in/out Cleanings)

Detail Baseboards (Included with Deep & Move-in/out Cleanings)
Clean Biohazard Substances (i.e. blood, feces, heavy mold, animal waste)

Clean at heights that are inaccessible with a 2-foot step ladder and extender pole

Clean and organize excessive clutter

Exterior Window Cleaning (but we are happy to send you a referral)

Clean walls, light bulbs, and fragile light fixtures

Lift items heavier than 40lbs